A Note to our visitor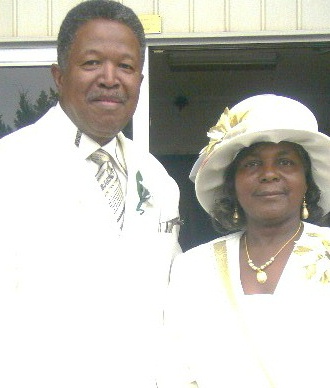 To our visitors:
My wife Olivia and I would like to welcome you here to Mt. Calvary Baptist Church website. We welcome you in the name of the Father, Son and Holy Ghost. We thank God for sending you here to check us out. Not only are you welcome to view our website but you are also welcome to come and worship with us in all of our services.
I ask that you please let the spirit of the Lord work in your life to lead and guide you here to worship and praise the Lord with us real soon.
Please take a look at the different ministries on our website and see if any one can be a service to you. I ask that you to take time out of your schedule and call and talk with me.
We here at Mt Calvary love having visitors coming on Sunday morning for Sunday school at 9:45 and worship service at 11:00.
My study door is open to you, so feel free to come and talk with me when you are here. My you be truly blessed as you come into this house to praise and worship the Lord in spirit and in truth.
See you soon,
Pastor
Rev. James W. Burris Sr.